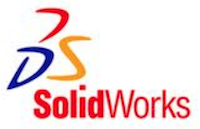 Our tooling, injection moulding and project management experience covers every continent on the globe and we are committed to ensuring our capacity remains at the forefront of current and future moulding technologies
Principle Plastics are known for our ongoing success in problem solving both tooling and moulding concerns. For "moulding the unmouldable!"
As such we are a regular destination for both customers and competitors when expert assistance is required in determining the capability of a tool or process.
Our experience and knowledge in both tooling and injection moulding processes has enabled us to not only produce quality parts on a consistent basis but also to support the local automotive industry with our troubleshooting and fault finding capabilities.
Principle Plastics make use of SolidWorks 2015 as our primary tooling design CAD format with the capability of reading Catia Siemens NX and a host of other formats.